On October 1, the provincial special equipment inspection guidance group, accompanied by the relevant leaders of the town market supervision and administration bureau, conducted a special guidance and inspection on the use and maintenance of our company's special equipment.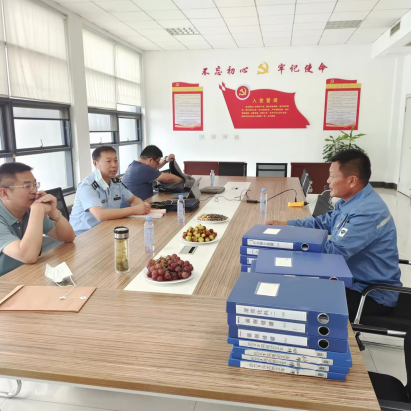 The inspectors first checked the standing book of our company's special equipment, the registration materials of pressure vessels and forklifts, and also checked the qualification certificates of our company's management personnel and forklift operators, and highly affirmed the completeness and meticulousness of our company's information documents.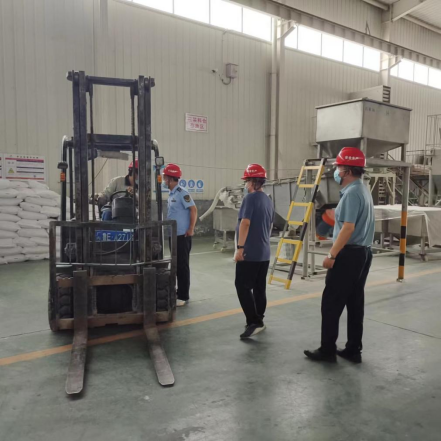 At the scene, the inspectors first carefully checked the forklift in the packaging workshop, and verified the effectiveness of the forklift's headlights, brake lights, turn signals, brakes and other related performance; We also inspected the chemical kettle, gas storage tank and the supporting and pipeline of the company's general gas receiver in the first workshop, and gave guidance to the problems found on the site.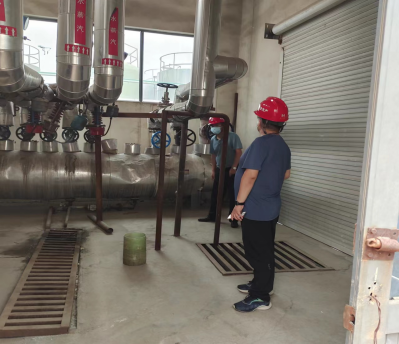 In view of the suggestions put forward by experts during this inspection, the Safety and Environment Office of our company will formulate plans as soon as possible and take improvement measures to ensure safe production during the national holidays.