Date: October 12-14, 2021

Address: Wuhan International Expo Center
Organizer: Sinopharm Reed Exhibitions Co., Ltd
Supported by:
China Chemical Pharmaceutical Industry Association
China Pharmaceutical Packaging Association
China Pharmaceutical Industry Information Center
China Pharmaceutical Group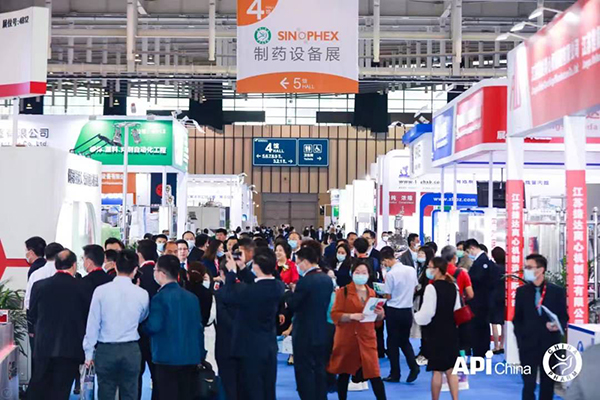 [Exhibition Introduction]
Since its establishment in 1996, china-pharm has built a platform for mutual exchange and cooperation between Chinese and foreign pharmaceutical industries and between enterprises and the government, provided rich information and business opportunities for enterprises to expand new business and develop new markets, updated the technical equipment of pharmaceutical enterprises, and introduced foreign advanced pharmaceutical equipment and technology, It has played a positive role in connecting China's pharmaceutical equipment enterprises with international standards. It carries the responsibility of putting Chinese enterprises on the international stage and announcing to the world that Chinese packaging enterprises have stepped from simple production to the growth stage of continuously developing new technologies and products. In addition, the rich and colorful on-site meetings and activities have also made continuous breakthroughs in professionalism and innovation. More and more professionals from all over the world who focus on R & D and procurement have regarded china-pharm as an important platform for understanding new technologies, exchanges and cooperation and seeking common development.!
Many top 100 target user enterprises of China's packaging industry attended the meeting, and 50000 Chinese and foreign buyers gathered in Guangzhou and Beijing, China to show high-tech and solutions to experts in the food industry and manufacturing industry from all over the world. Here, technology providers and end users meet, jointly improve business volume, create value, truly reflect your exhibition value, and let your brand spread all over the world!
In 2021, in line with the rapid development of the pharmaceutical packaging industry and the continuous growth of CHINA-PHARM, including the delivery system, soft packaging, capsules, printing labels, medical hoses, plastic bottles, composite materials, spray pumps, aluminum foil, bottle cap rubber stoppers, gaskets and medical glass bottles, high-quality pharmaceutical packaging and drug delivery system providers will be unveiled again. The road of internationalization of Chinese packaging enterprises has been opened. China-pharm 2021 Guangzhou Pharmaceutical exhibition, please look forward to your joining!